measure your advertising ROI
Understand your audience
Find out your market
adjust accordingly
Google Analytics
Running analytics within your website will help you collect vital information about each of the one of the users that clicks within your website. Analytics help you track user behavior within your website so that you can make smart marketing decisions for your business.
All of the information is easy to understand and the user interface has multiple visual reports that can help you analyze your data.
With information from Google Analytics, Aridel Technologies will be able to help you drive more traffic to your site and have invaluable information right at your finger tips.
Google Analytics Benefits:
100% free of charge
Easy tracking of visitors
See where your visitors are coming from
Create better content
Over 80 reports to analyze
Sample Reports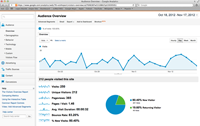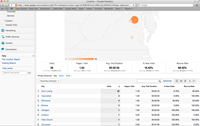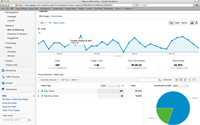 Clients

Solutions

Web Design
Get your internet presence off the ground. [Read More]
Web Development
We specialize in all Java Frameworks.
[Read More]
Mobile Design
Make your website mobile friendly.
[Read More]
Mobile Development
Make your mobile application idea a reality. [Read More]
Web Hosting
Our hosting plans include our 99.99% network uptime guarantee.
[Read More]
Analytics
Find out how your website is performing. [Read More]
Contract Vehicles



Join Our newsletter